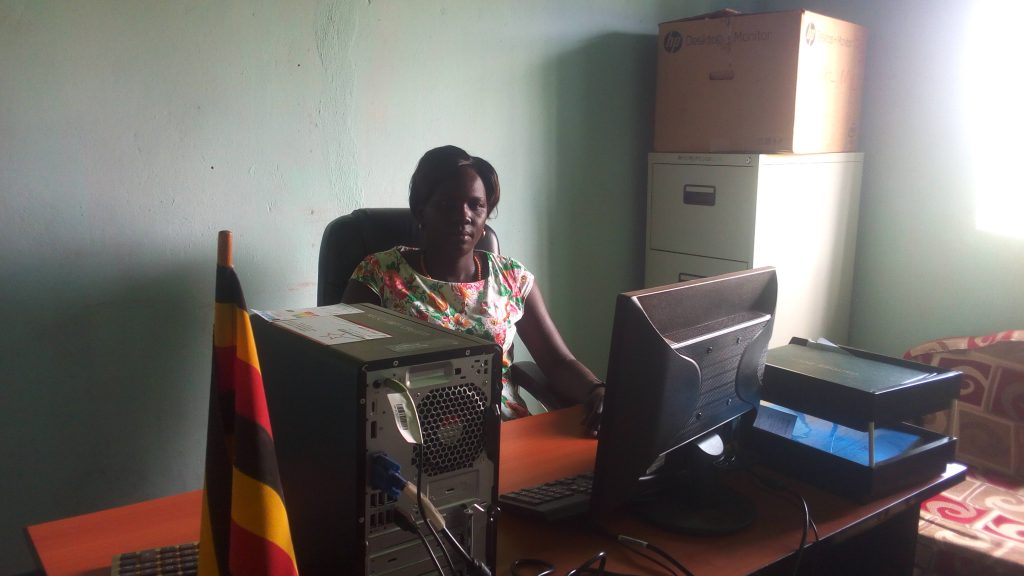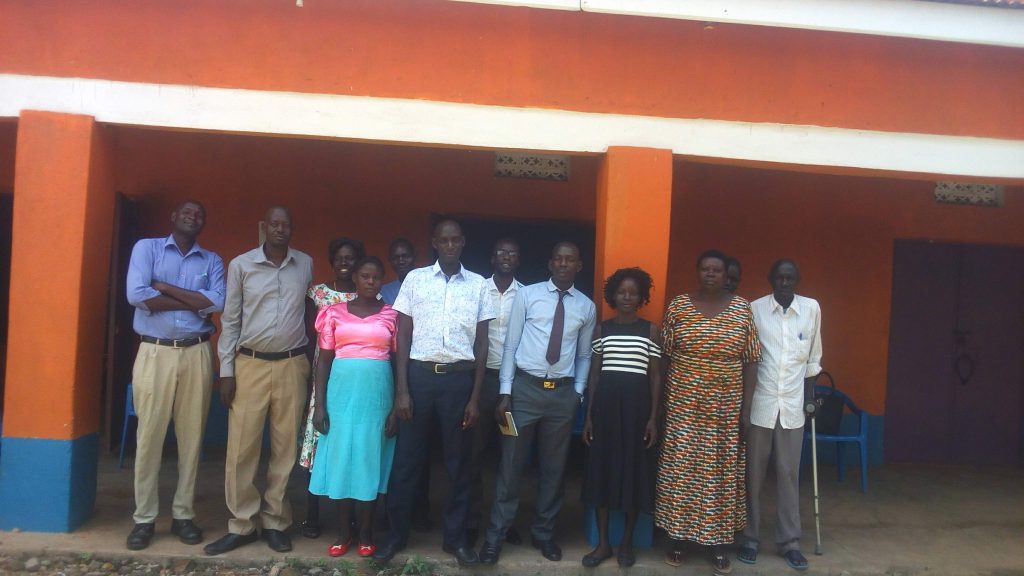 AROCHA DIVISOIN PROFILE:
1.2.1 Historical background
Arocha Division originated as a small nucleated settlement at the cross road from chegere to Akokoro
It started through the efforts of 5 staff, seconded from the Municipal.
Angic cell was then selected to be the proposed Headquarter of Arocha Division.
Arocha division still attracts more attention, since most of the banking institutions are within Arocha. This added to the already constructed semi permanent Commercial Buildings, institutions.
Following Administrative re-organization, Arocha was made one of the Division Councils, in July 2016 and it was also declared a planning area. It emerged from the then Apac Town Council, but now a Municipal Council in Apac District which was then the Headquarter of Western Lango District.
Arocha may not grow fast enough despite those changes, this is simply because it lacks a significant economic base to simulate and sustain its growth into a thriving economic and service Centre.
1.2.2 Location and size
Arocha Division is located and apportioned south West of the Municipal Council area, with approximately 90(degrees) from the main Municipal roundabout through Chegere and Akokoro roads respectively and is within Apac Municipal in Apac District. Arocha Division H/Q lies on Longitude 32.21 degrees East of Greenwich and latitude 1.43 degrees North of Equator.
Arocha division size is estimated 21.12 square Kilometers.
1.2.3 Relief
Arocha stands a general altitude of 3.540ft above sea level.
The surrounding is the Northern Ugandan plateau mainly consisting of undulating to flat land surfaces separated by wide permanent or seasonal swamps.
The whole of Arocha is drained by small swamps and the flows are seasonal Northwards into river Arocha.
1.2.4 Climate
The climate is relatively warm with rainfall always well distributed from April to October, during which mean monthly rainfall exceeds 110mm. the main dry seasons are December – march with short dry spell in June. The peak rainfall months are May and August.
1.2.5 Soils
The soils are variable and are generally sandy clay and sandy loamy with low Organic matter and low to medium nutrient availability.
1.2.6 Vegetation
The Natural vegetation of Arocha and its immediate surroundings is moist cumbersome savanna mainly with scattered shrubs in the grassland, although some woodland also exists.
Population Housing Census, Arocha had a total population of 14650
1.2.7 Demographic factors
According to the recent 2014 approx projection about 14,642 almost uniformly distributed within the four administrative wards in the division i.e., 4,483 in Temogo Ward, 3,373 in Barodong Ward, 3,503 in Owang Ward and 3,291 in Oyo ward, Adok Ward, Negec ward respectively. However the projected population will push the population to 15,751 this year 2020.
The population growth has been erratic and difficult to predict (see table)
Table 4: Population Growth of Arocha division.
| | | | | | | |
| --- | --- | --- | --- | --- | --- | --- |
| Year | 1968 | 1980 | 1991 | 2002 | 2009 projected | 2014 |
| No. of people | 379 | 1716 | 7216 | 10,137 | 12,500 | 13,642 |
The erratic increase could have been attributed to the extension of the Municipal boundary. Also the influx of people into the Municipal is attributed to the insurgency, need for trade and investment.
Source: District planning unit.
1.2.8 Land tenure systems
Land tenure system in Arocha division is of customary, freehold and leasehold types, the former being dominant with freehold featuring more and leasehold type is also on the increase. There is personal attachment to land. Land conflict is rampant.
The women and youth who are the most productive sector have limited opportunity to influence land utilization.
Roads
The main truck roads are the Chegere (central) and Akokoro (Central) roads, which runs approximately 6 and 4 kilometers in length respectively. The main modes of transport are bicycles, Motorcycles and vehicles.
The access roads serving residential, commercial and industrial zones are as detailed below:
TABLE 5 ACESS ROADS IN AROCHA DIVISION COUNCIL
| | | | | | | |
| --- | --- | --- | --- | --- | --- | --- |
| SN | ROAD NAME | LENGTH IN KM | CELL | WARD | CONDITION | REMARKS |
| 1 | Ogwang Apac | 0.5km | Temogo cell | Temogo | Fair | Reopening and grading |
| 2 | Police Road | 0.8KM | Temogo | Temogo | Fair | Opening and grading |
| 3 | Sabiti Road | 3.3 | Temogo | Temogo | good | Needs culvert |
| 4 | Oyaro Lane | 0.9KM | Temogo | Temogo | Fair | Reopening and grading |
| 5 | Ocero road | 2.32KM | Owang | Owang | Fair | Need gravel |
Telephone network/ internet services
There are four mobile phone networks, which can be picked in most parts of the Arocha division. These are MTN, AIRTEL/WARID, MANGO / UTL and ORANGE networks. Internet services are numerous (exist in government, NGO offices and private internet cafes).
Television
The television services can be picked from DSTV, GoTV and UBC/UTV located at Odokomit. The use of television service is not common in the Arocha division.
1.2.12 Postal services
The nearby service available is the Uganda postal service. However there are counter services available in division which is commonly courier and quick service.
1.2.13 Banking
The available banking service includes mobile money transaction and other microfinance institutions such as Stanbic bank, centenary bank, Bayport and many others VSLA..
1.2.14 Electricity
The national grid line passes through the Division is (UMEME) and the communities in the division Council are utilizing the services. There are 3 transformers currently supplying power and 07 cells accessing this power out of 32 cells. Other sources of energy in use are solar, wood fuel; paraffin and few households use generators.
1.2.15 Water coverage
The Arocha Urban Council has water coverage of 49% compared to the District figure of 69.8%.
Total correction of pipe water supply to house hold is 236 which is Equivalent to 86%.
The safe water coverage is at 61 percent. The division Council still has inadequate number of boreholes. Unsafe water sources like water ponds, swamps and even some deep wells are sometimes used, basically during the wet season. The situation is therefore worse during the dry season where by women suffer by queuing and sleepless night for water during these periods. Sometimes they have to travel over 4 kilometers to fetch water. Poor maintenance of water source is common.
Table 6: Economy
| | |
| --- | --- |
| WARD | ECONOMIC ACTIVITIES |
| ATOPI | – Crop production – Brick making – Live stock production – Brewing – Fish Farming and Fish marketing – Trade – Small scale industry – Butchery |
| BARODONG | Crop production Livestock production small scale industry brewing TradeBrick making |
| TEMOGO | Crop production Livestock production Small scale industry Brewing TradeBricks making |
| OWANG | Crop production Livestock productionsmall scale industry brewing TradeBrick making |
| ADOK | Crop production Livestock productionsmall scale industry brewing Trade |
| OYO | Crop production Livestock productionsmall scale industry brewing Trade |
The division is fairly urbanized with an average population of over 14,642 people. Most of the rural population come to the division's commercial centers in the morning and set back in the evening to their various residents.
The Youth and Adults constitute 62% of the urban population. Women constitute about 54% while the men 46% of the urban population.
Over 90% of the population are Luo speaking with less than 5% being non-Luo speakers who basically are civil servants and cattle keepers.
The sources of livelihood of the Council populace mainly are:
Salaries and wages for employees.
Business.
Farming where people practice mixed farming at subsistence level, quarry work which employs both Town residents and neighboring parishes practice mixed farming at subsistence level, quarry work, which employs both council residents and neighboring Parishes.
Most women are involved in distillation of Local potent gin to earn a source of living.
Last but not least, there are sections of idle groups with no specific occupation some ending up in prostitution and drunkenness and idleness as well as gambling.
1.2.17 Administrative Units
Arocha division has seven Wards with thirty two Cells as shown below.
Table 4: Administrative units of Arocha division
| | |
| --- | --- |
| WARDS | No. of Cells |
| Atopi | 4 |
| barodongo | 4 |
| Temogo | 4 |
| Owang | 6 |
| Oyo | 5 |
| Ngec | 6 |
| Adok | 4 |
Table 8: Administrative set up by Wards and Cells
| | | |
| --- | --- | --- |
| Wards | Cells | No of cells |
| Atopi | OBAPODYANG CELL ATOPI 'B' CELL ATOPI 'A' CELL ARAK CELL | 4 |
| Barodongo | BARODONG 'B' CELL CENTRE 'C' NORTH CELL BARABOCE CELL ABOO CELL | 4 |
| Temogo | TEMOGO 'A' CELL TEMOGO 'B' CELL TENIANG CELL ONGODA CELL | 4 |
| Owang | OWANG CENTRAL WEST CELL OWANG CELL ATIK WEST CELL MATIMIMOR WEST CELL ANGIC CELL BARAJIRI CELL | 6 |
| oyo | BAMA 'A' CELL PAMAMUNU CELL BAMA 'B' CELL CORNER VIEW CELL TECWAO CELL | 5 |
| Ngec | ACEKENE LUWERO CELL ACEKENE BUGOLOBI ACEKENE MAIN CELL APOROTUKU CELL ARAK CELL | 6 |
| Adok | ABEIBUTI CELL AWIRI CELL ANGEOKOMA CELL BARALOP CELL | 4 |
Table 9: Comparing the four wards.
| | |
| --- | --- |
| | |
| Highest population having 5,257 inhabitants: Female 2,682, Male 2,575 | Lower population having 3,039 inhabitants: Female 1,505 Male 1,534 |
| Higher and flat topography | High and swampy topography |
| Has 18 boreholes, 10 shallow wells. | Has Angic Valley tank |
| More road networks of about 10 | Has about 06 road networks |
| More resources in terms of capital development: Hospital (main), Administration buildings, stadium, banks electric power station, police administration and barracks many shops, A Primary Schools, MTN service center ,banking institution ,Mobil Telephone masked | Fewer resources: Markets, 2 Primary School (one is Private), Small-scale cottage Industry (Grinding mills) few shops. |
| Barodong | Oyo |
| Has the second highest population with 3,897 people | Least populated |
| | |
One will realize that the above differences shows that the Temogo Ward is the centre of major economic and developmental activities with most of its dwellers employed while others doing business. However, the Owang Ward is largely swampy with low economic and developmental activities. The high population, fair infrastructure, wider tax collection base and more electricity network in Temogo Ward are responsible for its good Socio-economic development to Owang ward.
The key silent physical futures that may create unique identity in Division Council are mainly: Small Swamps, mostly pouring its water northwards across Akokoro
Arocha division council is committed to contribute to Uganda's pursuit of socioeconomic transformation as envisioned in the country's long-term aspirations. I take this opportunity to present to you the third National Development Plan (NDPIII), whose goal is "To Strengthen Arocha division's competitiveness for inclusive growth and sustainable urban development". This goal is to be achieved under the overall theme of "promoting inclusive participation in sustainable urban development of Arocha division". This is in line with Uganda Vision 2040, EAC Vision 2050, Africa Agenda 2063 and the Sustainable Development Goals (SDGs).
Over the four years of its existence, Arocha division Council laid a firm foundation for 'Take-Off. This is evidenced by the increase in size of its Budget by more than four times from UGX 3,312,545,000 in FY 2016/17 to UGX 13,740,465,000 in 2019/2020 in addition to significant expansion of roads Infrastructure, Health and Education.
In the pursuit for its vision to transform the lives of the people and strengthen the competitiveness , the focus will be on enhancing urban infrastructures such as roads, value addition in key growth opportunities (Agriculture and Tourism and Knowledge) which have the highest potential to generate employment for our people and positive multiplier effects on other sectors. The division will continue to invest in maintaining and developing productive infrastructure to reduce the cost of doing business and increase connectivity especially for those areas that are lagging behind. Increasing productivity, inclusiveness and wellbeing of the population will also be fundamental to improving the quality of life of the labor force needed for industrialization as well as the life of population living in the division. In addition, the role of both the public and private sector will be strengthened in the delivery of services to the people and creation of jobs.
The Plan therefore, has laid out 12 Programmes that comprehensively cover the development issues we face as a division. By 2025, effective implementation of these Programmes is expected to lead to; improved infrastructures, urbanization and further improve health and education outcomes of the population.
Acknowlegement.
Achievement of transformation aspirations is collective effort. I urge all people of Arocha including those in Diaspora to seize the investment opportunities presented in this Plan. Particularly, the Private Sector, Civil Society, Cultural Institutions, Faith-Based Organizations, and Development Partners have a significant role to play in the realization of the development aspirations of the division. Leaders, policy makers and implementers should have the right attitude, ideological orientation and patriotism for effective and efficient service delivery and support to implementation. Similarly, the general public should have a positive mindset towards the Plan for its successful implementation. With the assurance of sustained peace, stability and good-governance, which are very essential in development, we shall realize the goal of this Plan together. I wish to appreciate all those who contributed towards the Development of this Plan.
Acknowlegement
This first five year Division Development Plan (DDP) provides a framework for directing all the development interventions in the Division Council over the next five financial years (2020/2021-2024/25). It was developed in a very consultative, harmonized and participatory manner where all the relevant stakeholders were involved.
I wish to acknowledge with great pleasure, the various actors and institutions for their tremendous inputs in the formulation of this plan. I am highly indebted to the various departments that provided sector-specific issues that formed the basis of this plan.
I acknowledge and appreciate the contributions of the Civil Society Organizations, faith-based organizations, cultural institutions, the media and the private sector whose views and recommendations have all been useful in developing this plan especially with the aim of establishing a private-sector led development.
In a special way, I am indebted to the National Planning Authority (NPA) for their technical support and guidance which facilitated the formulation and production of this plan.
Last but not least, I acknowledge the contributions of the Apac municipal Council Executive Committee and the Council for their scrutiny and the final approval of the plan as a working document for Divisions Urban Local Government.
Finally, I appeal to all the stakeholders including our development partners, civil society organizations, the private sector, well-wishers and the entire public to support the process of implementing this plan using the various means available so that together we achieve our long term goal of improved service delivery to the people.